Melaleuca Project Fully Prepared for Resumption of Work
Author: Century 3 Update: 2020-03-09
Government officials visited Melaleuca project site to inspect measures taken for epidemic prevention
On the morning of March 6, 2020, an epidemic prevention and inspection team led by Ms. Guo Fang, Deputy Secretary of Shanghai Fengxian District Committee and District Chief, visited Melaleuca China Headquarters site, which was built by Century 3, to ensure the epidemic preventions measures were strictly implemented in order to resume operation after weeks of work suspension caused by the outbreak of the novel coronavirus since Spring Festival.
The inspection team inquired about details of the measures taken in response to the novel coronavirus epidemic and conducted a comprehensive inspection of Century 3 site's construction area, epidemic prevention bulletin board, health check room, material storage room, temporary isolation room, and office disinfection measures. Mr. Ryan Li, Senior Director of Melaleuca, reported to the inspection team with details in the emergency plan of the epidemic prevention and control, storage of protective materials, etc.
Part of the epidemic prevention materials and facilities on-site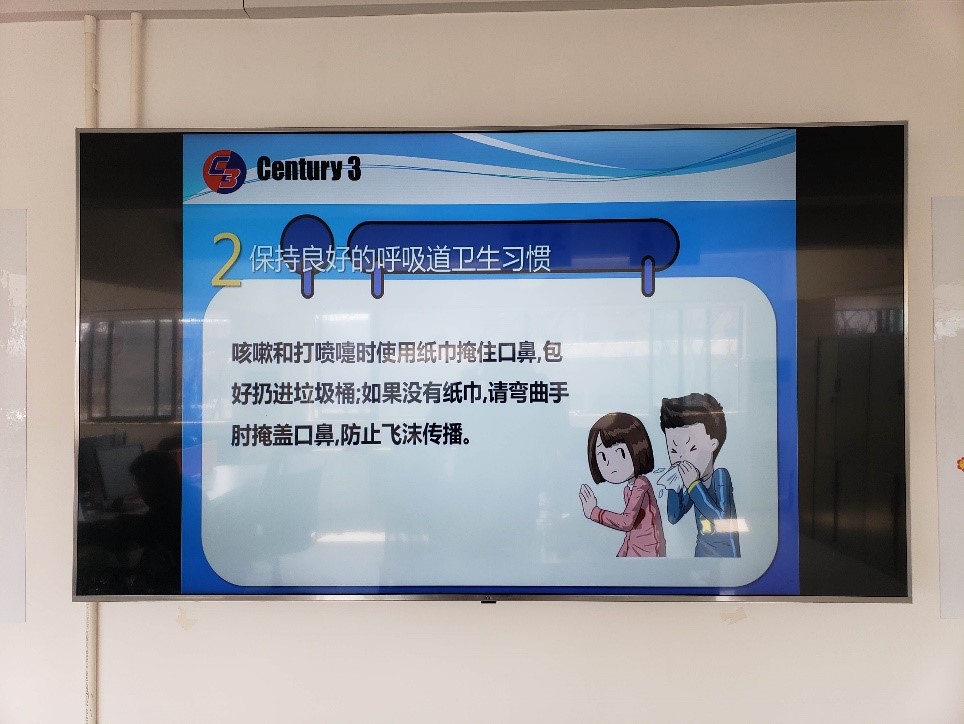 On site epidemic prevention bulletin board
Staff training for epidemic prevention and control
The inspection team expressed appreciation for Melaleuca and Century 3's relentless focus on keeping a high standard on the prevention measures, which will effectively reduce the risk of epidemic transmission and guarantee the project's resumption of work as scheduled. Melaleuca's Fengxian project site was one of the earliest construction sites that received approval to resume work in the district. Melaleuca and Century 3 will follow the policy measures closely and adhere to a scientific approach when advancing resumption of work.